Board of Directors
Managing Director (Honorary)
Dr. Debarati Halder is the (Honorary) Managing Director of Centre for Cyber Victim Counselling (CCVC). She is an author, speaker, advocate and legal scholar. She holds a PhD degree from the National Law School of India University (NLSIU), Bangalore, India. She received her LLB from the University of Calcutta and her master's degree in international and constitutional law is from the University of Madras. She has co-authored two books titled "Cybercrime against Women in India" (SAGE Publishing) and "Cyber crime and the Victimization of Women: Laws, Rights, and Regulations" (IGI Global, USA) and co-edited a book titled "Therapeutic Jurisprudence and Overcoming Violence Against Women" (IGI Global, USA) with Prof. K. Jaishankar. She has published many articles in peer-reviewed journals and chapters in peer-reviewed books. Her work has appeared in scholarly journals, including the British Journal of Criminology, Journal of Law and Religion, Victims and Offenders; Murdoch University E-Journal of Law; ERCES Online Quarterly Review; TMC Academic Journal (Singapore); Temida and Indian Journal of Criminology & Criminalistics; and edited volumes, Crimes of the Internet, Trends and Issues of Victimology, Cyber Criminology. She has presented her research works at many international conferences including the Stockholm Criminology Symposium held during 11–13 June 2012, the International Conference on Social Media for Good, held during 15–16 May 2015 at Istanbul, Turkey and the World Congress of Criminology held during 15-19, December 2016 at India. She was a resource person in various programmes conducted by the National Commission for Women, unicef, Facebook, Kerala State Commission for Protection of Child Rights, Rajiv Gandhi National Institute for Youth Development, Women Christian College (Kolkata & Chennai), Loyola College, North Eastern Police Academy, Assam State Commission for Protection of Child Rights and Manonmaniam Sundaranar University, Tirunelveli and Jindal Global University, Haryana, India. Debarati's research interests include constitutional law, international law, victim rights, cyber crimes and laws.
Executive Director (Honorary)
Professor K. Jaishankar is the Executive Director (Honorary) of Centre for Cyber Victim Counselling (CCVC) and the founder of the academic discipline "Cyber Criminology"© (2007) and is the proponent of the Space Transition Theory of Cyber Crimes. He is presently the Professor and Head of the Department of Criminology at the Raksha Shakti University (Police and Internal Security University), Ahmedabad, Gujarat, India. He is recently appointed as the International Ambassador of the British Society of Criminology (BSC). He is the founding Editor-in-Chief of the International Journal of Cyber Criminology and Editor-in-Chief of International Journal of Criminal Justice Sciences. He is the founder President of South Asian Society of Criminology and Victimology (SASCV). He is the recipient of the prestigious National Academy of Sciences, India (NASI) SCOPUS Young Scientist Award 2012 – Social Sciences and ISC – S.S. Srivastava Award for Excellence in Teaching and Research in Criminology. He is awarded the Commonwealth Academic Staff Fellowship, 2009-10 for research on Victims of Cyber Crimes and was a Commonwealth Fellow at the School of Law, University of Leeds during November 2009 – April 2010. He is a member of the Membership and Advancement Committee, World Society of Victimology (WSV); International Advisory Board for the Center for the Research and Development of Positive Criminology, Department of Criminology, Bar Illan University, Israel; Advisory Board for the Center for Cybercrime Studies, John Jay College of Criminal Justice, New York, USA; the International Cybercrime Research Centre, Simon Frazer University, Vancouver, Canada; and the Scientific Commission of the International Society of Criminology (ISC); as well as Fellow of the African Center for Cyberlaw and Cybercrime Prevention.
Advisory Board
Subhajit Basu, PhD, University of Leeds, UK
Dr. Subhajit Basu is an Associate Professor in Information Technology Law (Cyberlaw), School of Law, University of Leeds, UK. He is extensively involved with research related to taxation of e-commerce, e-government-developing countries and the issue of digital divide. He is the Book Review editor for International Review of Law Computers and Technology (IRLCT), Associate Editor of the International Journal of Innovation in the Digital Economy (IRLCT), Fellow of the Higher Education Academy, Member of the Society of Legal Scholars, Tax Research Network (UK), Digital Divide Network and Member and Reviewer of LEFIS (EU Project on IT and Legal Education), Member of European Association of Tax Law Professors and Visiting Professor National Law University (NLU, Jodhpur, India).
Professor Susan Brenner, PhD, University of Dayton, School of Law, Ohio, USA
Professor Susan Brenner is the NCR Distinguished Professor of Law and Technology at the School of Law, University of Dayton,USA. A renowned cybercrime scholar, Professor Brenner speaks internationally and writes extensively on cybercrime. Her website, Cyb3rcrim3, was featured on NBC Nightly News. Her website offers text-based resources and model legislation for cybercrime law that the students in her cybercrimes class helped develop. She is a member of the American Bar Association's International Cybercrime Project and has served on the National District Attorneys Association's Committee on Cybercrimes. She is also a member of the U.S. Department of Justice's National Forensic Science Technology Center Digital Evidence Project.
Professor Roderic Broadhurst, PhD, Australian National University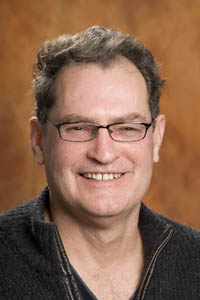 Professor Rod Broadhurst is a Professor in the School of Regulation, Justice and Diplomacy in the ANU College of Asia and the Pacific. He is a Chief Investigator (designate) engaged in CEPS projects including 'Illicit Organisations' and 'Investigative Practices' with Victoria Police and other agencies. Professor Broadhurst has considerable international experience and has conducted UN crime victim surveys in China and Cambodia. He serves on the steering committee of the Virtual Forum Against Cybercrime hosted by the UNDOC/Korean Institute of Criminology and the UNODC Expert Group on Crime Statistics.
Professor Sameer Hinduja, Florida State University, USA
Professor Sameer Hinduja is a Professor in the School of Criminology and Criminal Justice at Florida Atlantic University and Co-Director of the Cyberbullying Research Center. He is a member of the Research Advisory Board for Harvard University's Internet Safety Task Force, and works nationally and internationally with schools, law enforcement, businesses, parents, and adolescents to reduce online victimization and its real-world consequences. His most recent book is entitled "Bullying Beyond the Schoolyard: Preventing and Responding to Cyberbullying" with Sage Publications (Corwin Press). Dr. Hinduja's interdisciplinary research is widely published in a number of peer-reviewed academic journals, and has been featured in hundreds of print and online articles around the world, as well as on radio and TV.
Jayne Hitchcock, President, Working to Halt Online Abuse (WHOA), USA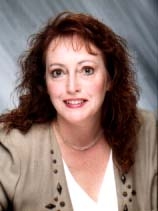 Ms. Jayne A. Hitchcock is an author and internationally recognized cyber crime expert. She volunteers with the U.S. Department of Justice Office for Victims of Crime, the National Center for Victims of Crime, and numerous law enforcement agencies worldwide. Jayne is a valued resource to these agencies in the solving of Internet related crimes. As president of two all-volunteer organizations, WHOA (Working to Halt Online Abuse) and WHOA-KTD (Kids/Teens Division), Jayne continues a mission to educate adults and children in safety online.

Bessie Pang, Criminology Consultant, Primexcel Consultants Inc., Canada
Bessie Pang is a Criminology Consultant. She established Primexcel Enterprises Inc. to conduct criminology and other business consultations. She has extensive experience in policy analysis, development of standards and guidelines, programme development and evaluation, and staff training. Ms. Pang is one of the founders of The Society For The Policing Of Cyberspace (POLCYB) an international not-for-profit society based in Canada. The international partners of POLCYB include industry, criminal justice and governmental agencies, and academia. Currently, in addition to other consultation projects, she also assumes the role of the Executive Director of POLCYB, Vancover, Canada.
R. K. Raghavan, PhD, Former Director, Central Bureau of Investigation (CBI), India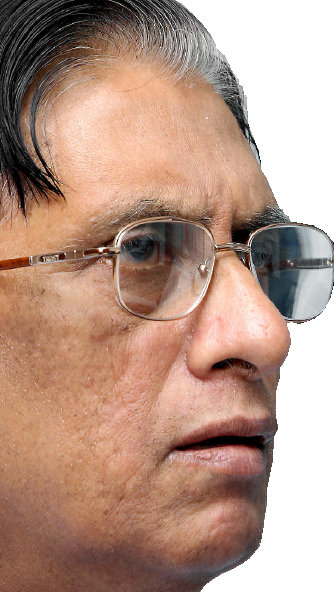 Dr. R. K. Raghavan joined the Indian Police Service (IPS) in 1963 and was appointed as Director, Central Bureau of Investigation (CBI) in January 1999 and laid down office in April 2001 on retirement from the Indian Police Service. During his tenure as Director CBI, he showed special concern in cyber crime issues and created cyber crime cells. He is also consulting in the area of cyber security with Tata Consulting Services (TCS) and has written numerous pieces in various magazines on cyber crimes. He was a graduate (1989-91) in Criminal Justice from the Temple University, Philadelphia, USA and a Visiting Library Fellow (1994) at the School of Criminal Justice, Rutgers University, New Jersey, USA and Visiting Fellow (2001) in the Human Rights Program at Harvard Law School, Cambridge, USA.
Professor Vesna Nikolic-Ristanovic, PhD, Director, Victimology Society of Serbia

Professor Vesna Nikolić-Ristanović is the Director of Victimology Society of Serbia (VDS) and Professor of criminology, victimology and juvenile crime at Faculty for special education and rehabilitation in Belgrade, Serbia. She initiated, coordinated and participated in large number of domestic and international researches on crime victims, particularly women as victims, domestic violence, sexual violence, women's crime, trafficking in human beings and truth and reconciliation. She is also the Editor-in- Chief of Temida, the journal on victimization, human rights and gender, and corresponding editor of Feminist Review. She has been consultant and supervisor of several projects on gender-based violence and truth and reconciliation.
Professor David S. Wall, University of Leeds, UK

Professor David S. Wall is presently Professor of Criminology at the University of Leeds, Leeds, UK where he researches and teaches Cybercrimes (Crime and the Internet), Policing and Criminology. He was earlier the Professor of Criminology in the School of Applied Social Sciences, Durham University, UK (August 2010- 2015) Also, he was a Professor of Criminal Justice and Information Society at the University of Leeds, Leeds, UK where he also held the positions of Director of the Centre for Criminal Justice Studies (2000–2005) and Head of the School of Law (2005–2007). He conducts research, write, teach and supervise PhD students in the fields of: Cybercrime, Criminal justice and Information technology, Policing, Intellectual property crime. He has published a wide range of articles and books on these subjects which include: Cybercrime: The Transformation of Crime in the Information Age (Polity, 2007), Cyberspace Crime (ed. Ashgate/ Dartmouth, 2003), Crime and the Internet (ed. Routledge, 2001) and he co‐edited The Internet, Law and Society (with Y. Akdeniz and C. Walker, Longman, 2000). He is a world renowned scholar on cybercrime issues.
S. Balu, Former Additional Superintendent of Police (Cyber Crimes), Tamil Nadu, India

Mr. Balu Swaminathan has 34 years of experience in Law Enforcement inclusive of 6 years in Cyber Crime Cells of Tamil Nadu, India. He has investigated number of cases of Hacking, Phishing, Pornography and online cheating from Jan 2004 to April 2010. During his tenure in Cyber Crime Cell he has undergone various Computer forensic trainings and also experience of delivering lectures on cyber crime to Law enforcement and Students. He has received many awards including "India Cyber Cop Award 2005" (Runner) by NASSCOM, Tamil Nadu Chief Minister's medal in 2005 for Excellence in Cyber Crime Investigation and President of India Police Medal for Meritorious service in 2009. He holds a PG Diploma in Cyber crime and Information Security from the University of Madras.
---
Feeling Victimized?
Contact Us. We will get back to you immediately and we assure Confidentiality.
Our Logo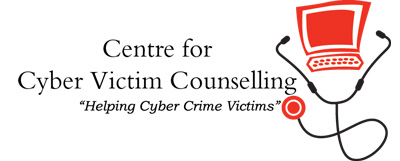 CCVC is a registered NGO committed to work for the cyber victims.